Below you will find help with setting up your e-mail account in Microsoft Outlook 2003.
This guide assumes you have already set up your email account in our Mail Administration, which you will find in our Control Panel.
Open Microsoft Outlook

Select the Funktions menu then the Email Accounts. Press Add New Email Account then OK.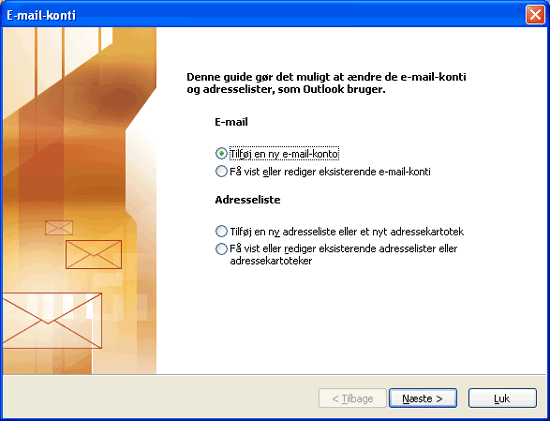 Under server type, select POP3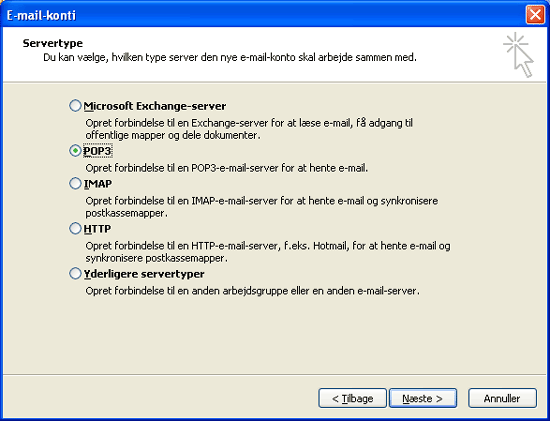 Enter the information as shown in the screenshot below.
NOTE: Account name is your whole email address and not just john but john@domain.xxx! The password is the password you have chosen in our mail administration.
IMPORTANT: The incoming server must be mail.unoeuro.com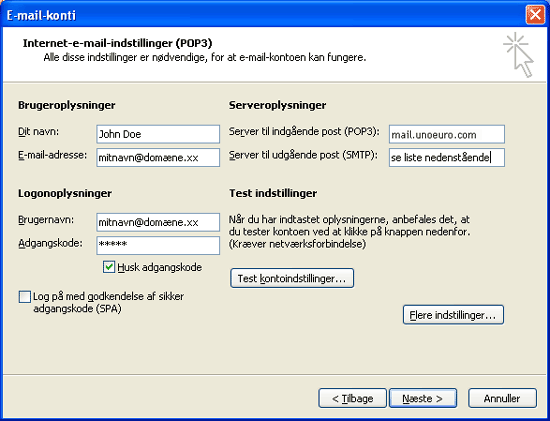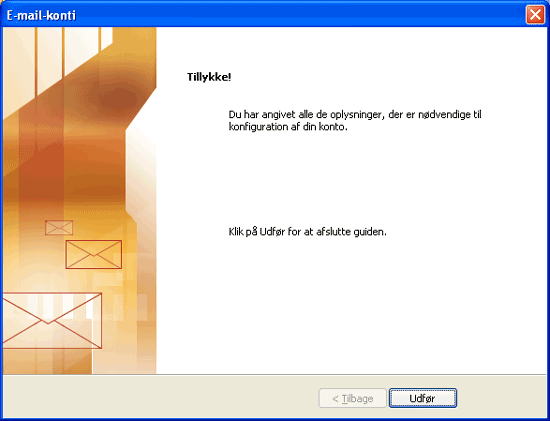 Your account is now configured and ready for use. Mail is retrieved by pressing: Send & Receive in the menu.